Prices for a transfer between Geneva and Gruyères starts at
590 CHF.
Gruyères is located in Switzerland in Fribourg's township. Thanks to its altitude going to 2400 feet, the city overlooks the Sarine's valley, becoming a destination choice for all foreigners eager to visit the historical Gruyère's castle with a wonderful view. On the other hand, its notoriety comes from its famous local ham, named like the city : The "Gruyère".
Book online especially to and from Geneva (GVA) or Zurich (ZRH) airports to Gruyères (CH 8430) or contact-us directly for any tailored needs.
Geneva ⇒ Gruyères : 122km / 01h26min


ALl destinations
Courchevel: 5 different altitude levels, each one just as charming as the last
Courchevel for everybody! Check this out
Lire plus
---

Davis Cup semi-final in Palexpo
Davis Cup semi-final in Palexpo (Geneva) from September 12 to 14.
Lire plus
---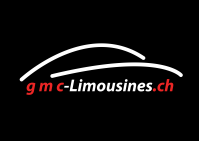 Interlaken: majestic and steep
Interlaken, what a beautiful city isn't it?
Lire plus
---