Armored Vehicle
Audi A8L Armored Edition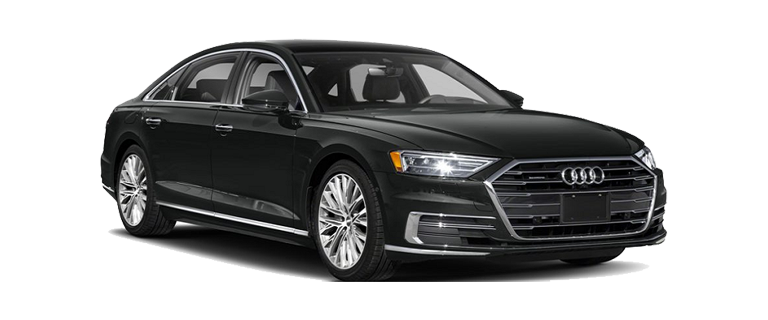 Audi A8L Armored Edition
For CEOs of multinationals & politically exposed persons (PEPs), a chauffeured armored vehicle is often requested and even required. The quintessential vehicle of choice must be the armored Audi A8L which provides a blend of style, discretion, comfort and security to guarantee safety of mind during your ground transportation.
Amongst the many security features this impressive vehicle possesses, the armored Audi A8L is completely bulletproof, with VR 9 ballistic standard protection against explosives and firearms. It is powered with a 6-litre VV12 engine & an 8-speed automatic gearbox.
Furthermore, despite all the additional security features this luxury limousines benefits from, its appearance hardly differs from its regular Audi A8L counterpart, providing a level of discretion often valued by its users.
GMC Limousines also provides security-trained drivers for clients requesting this vehicle type - we understand the importance of safe travel for the complete ease of mind of our customers. Contact us for more information on our chauffeured bulletproof vehicle services.
We provide the following amenities to maximise your comfort:
Free Wi-Fi in vehicle to stay connected
Chilled Evian water bottles and Oshibori refreshing lingettes to freshen you up
iPhone chargers near passenger seats
Flight monitoring with no surcharge if flight is delayed - if applicable
Fully fluent English & French-speaking drivers (other languages available upon request)

Limousines
---
Minivans & Coaches
---
Special Vehicles
---