Luxury Minivan
Mercedes V-Class XXL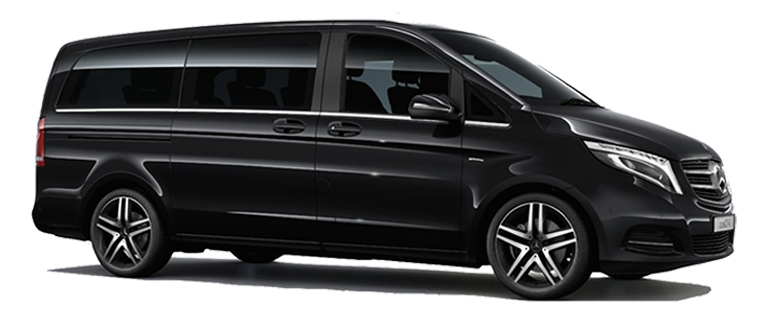 The minivan of reference
Are you planning a family tour or do you have to manage transportation for a group of delegates in Switzerland? The Mercedes V-Class XXL might be the right vehicle option for you.
This luxury minivan can accommodate up to 7 passengers (excluding the driver) and can fit up to 9 sizeable pieces of luggage. The Mercedes V-Class is the perfect vehicle for airport shuttle services, daily financial roadshows & long-distance travel for families or groups of people who wish to travel together. Despite its considerable capacity, this luxury MPV does not compromise on its spaciousness & level of comfort; from its leather seats to its high-quality materials, the V-Class' 4-wheel drive system also means it can bring you to your winter resort in all serenity.
The seating arrangements of this luxury MPV are also extremely flexible; rear seats can be entirely removed for additional space for luggage or switched around for a club seating configuration according to your preferences.
All in all, the Mercedes V-Class is the ideal luxury minivan in terms of style, practicality, comfort and performance. For more information on our chauffeured minivan services, please do not hesitate to contact us.
We provide the following amenities to maximise your comfort:
Free Wi-Fi in vehicle to stay connected
Chilled Evian water bottles and Oshibori refreshing lingettes to freshen you up
iPhone chargers near passenger seats
Flight monitoring with no surcharge if flight is delayed - if applicable
Fully fluent English & French-speaking drivers (other languages available upon request)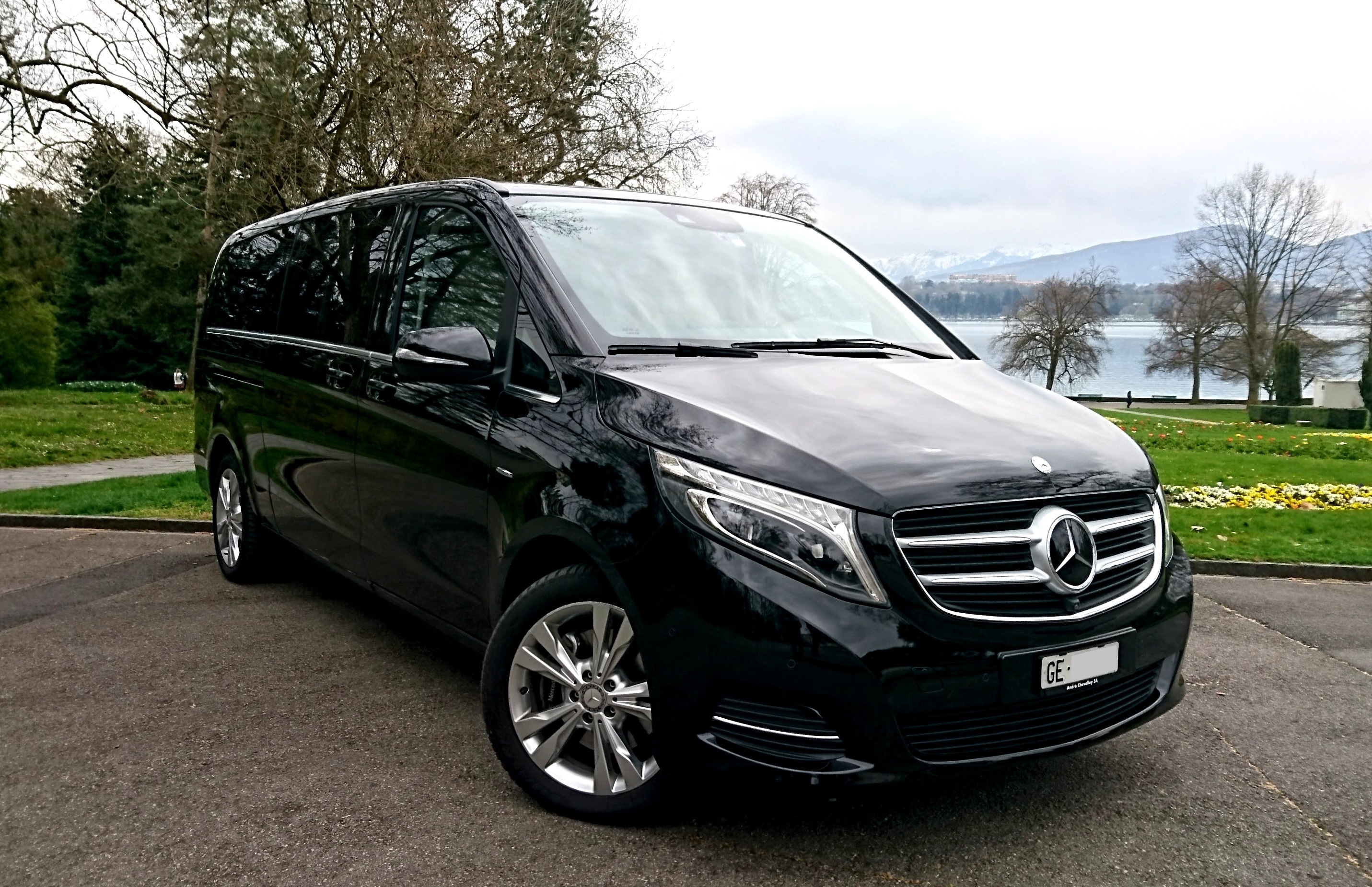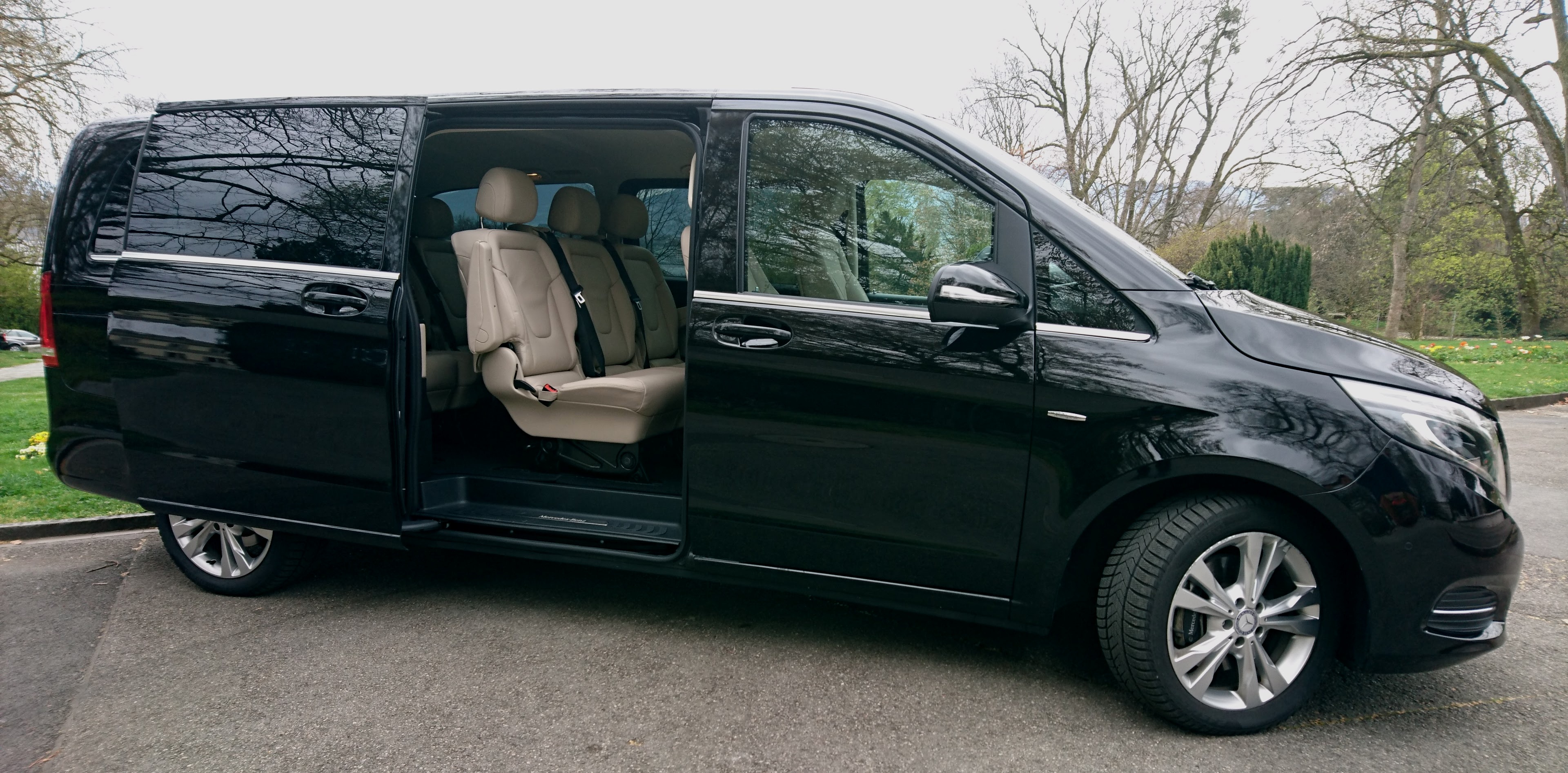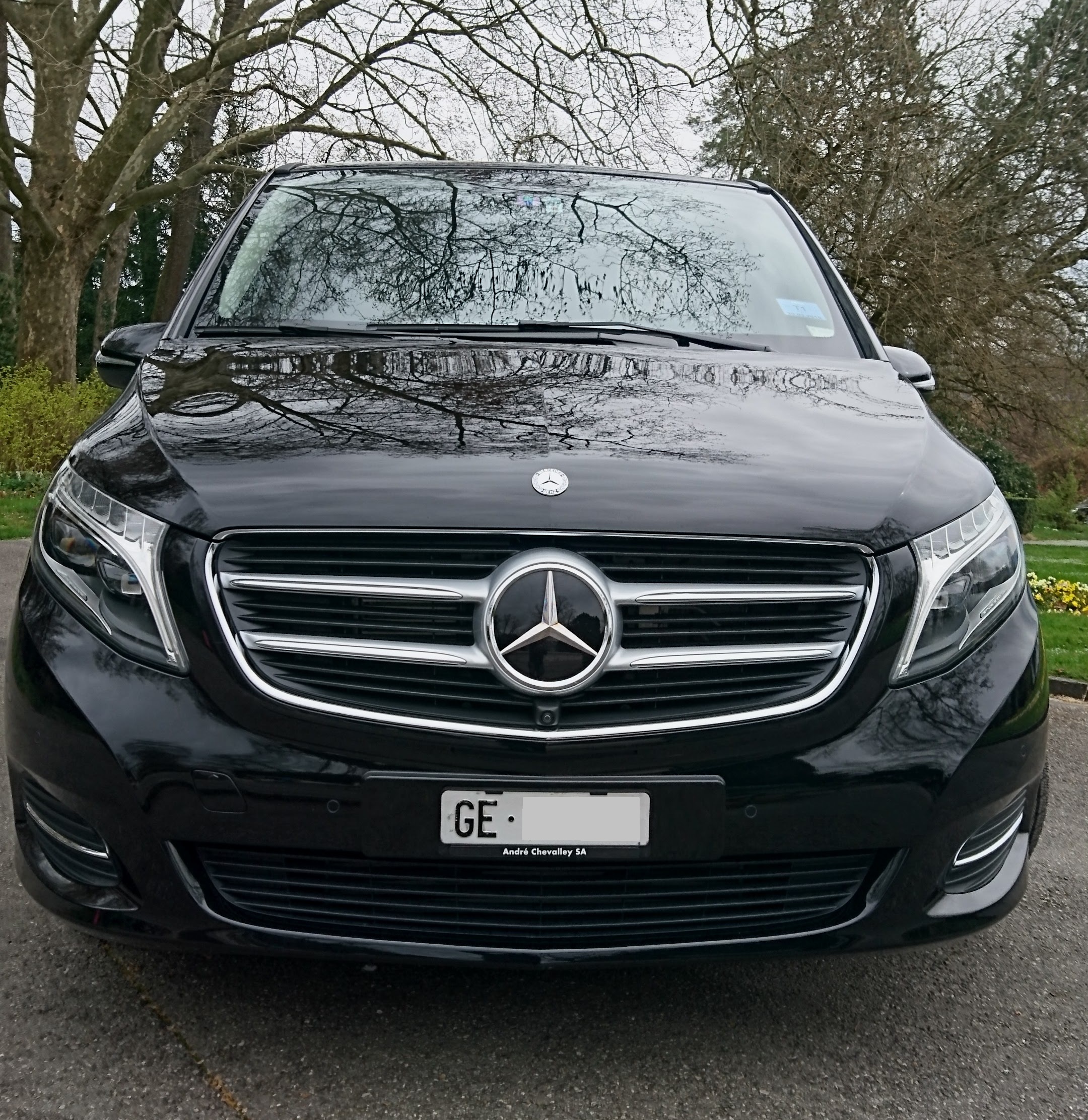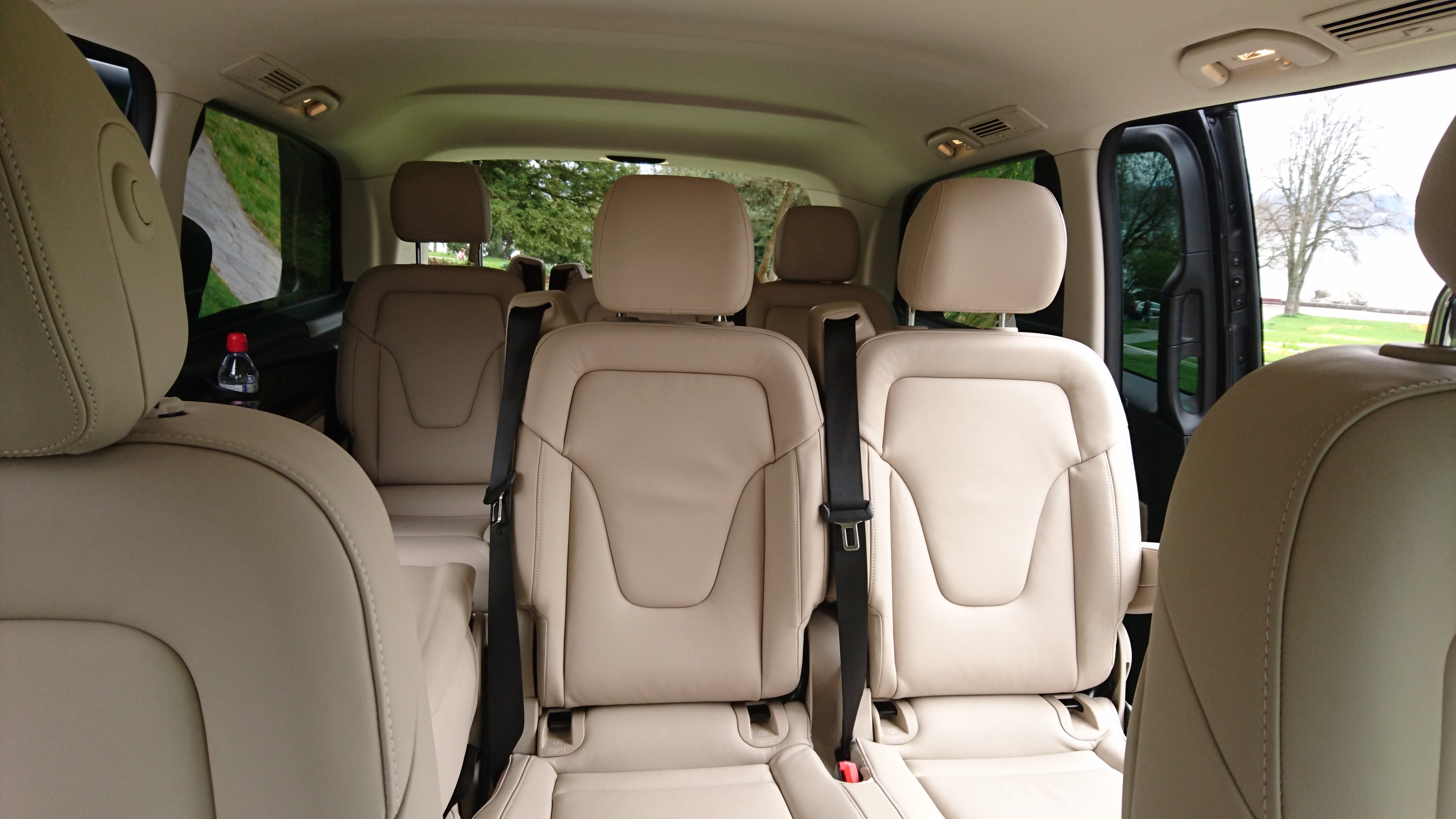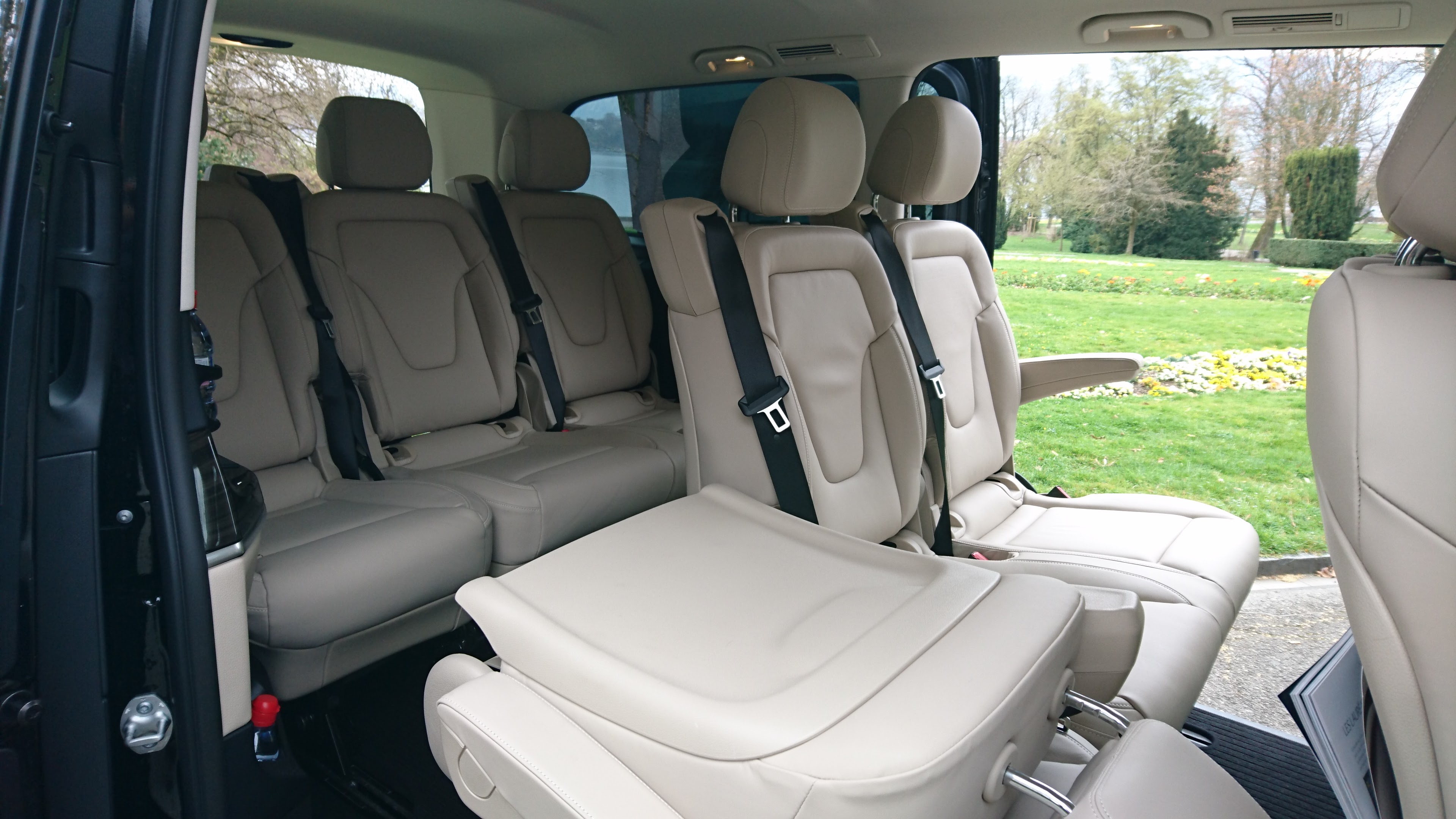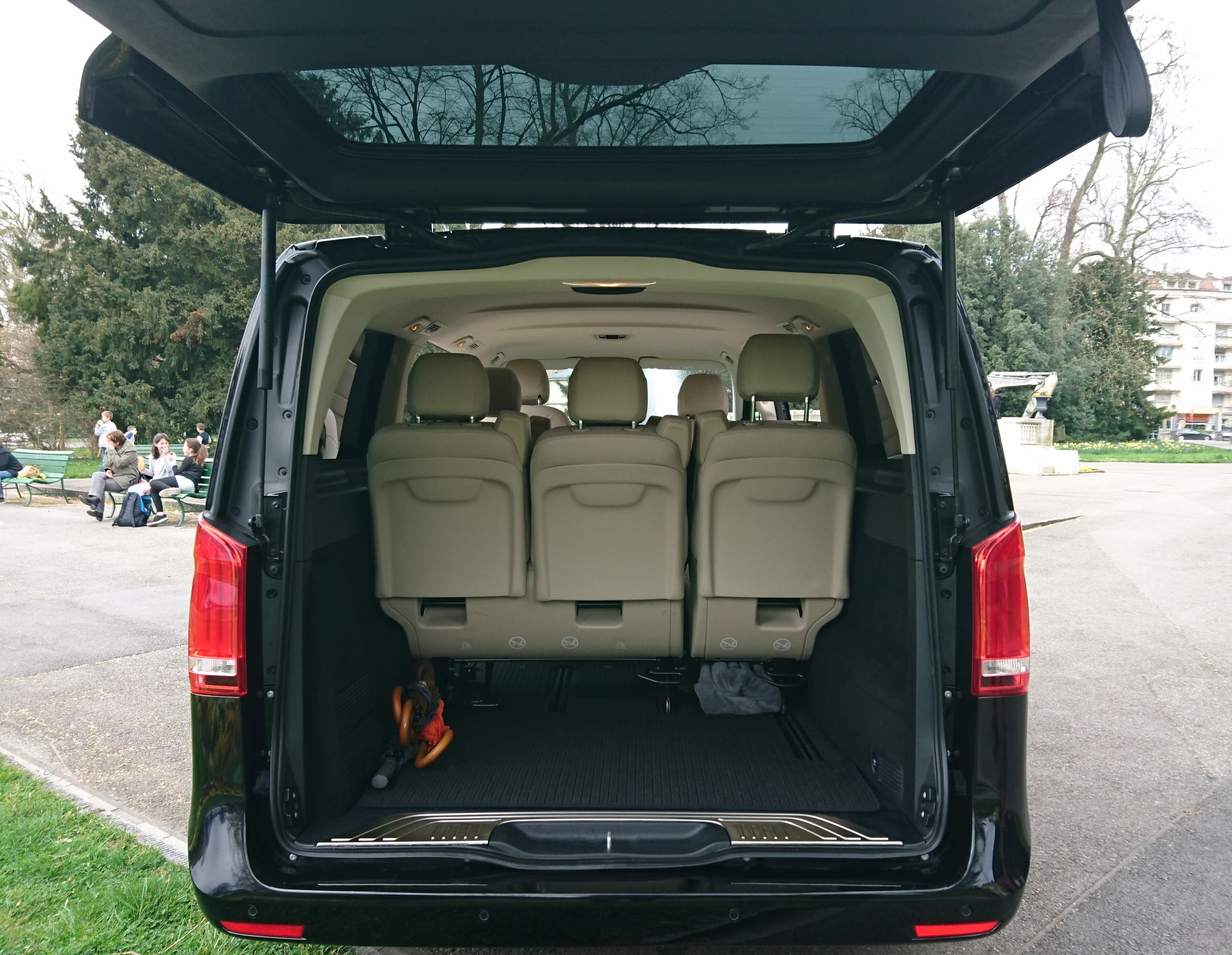 Limousines
---
Minivans & Coaches
---
Special Vehicles
---