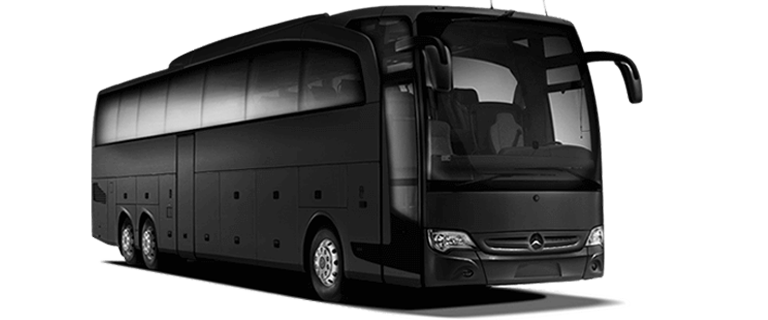 Ideal for large groups
In order to cater to groups of different sizes, our fleet is composed of several buses and coaches that range from 25-seats to 60-seats. Depending on the details of you or your client's transportation request (service duration, number of passengers, specific requirements and more), we can suggest the best options available to you. We also have various categories of coaches (Standard, Luxury, VIP) to try to satisfy the numerous and diverse requests we receive.
Amenities in these vehicle types include, but are not limited to, a radio system, fridge, toilets, reclining seats, microphone, climate control & safety equipment to make your trip as comfortable as it can be. It is also possible for us to equip the vehicle with special amenities (chocolates, drinks & more) according to your specific requests.
Drivers
All of our drivers are bilingual in French & in English (other languages are available on demand) & have the local knowledge to suggest places to visit, restaurants, viewpoints and more according to the current season, as well as the best routes to take based on the client's request (the scenic or the quickest routes).
Why us?
Larger vehicles are ideal for groups wanting to travel together & even for smaller groups who need to respect social distancing. Choosing the right vehicle for a group of people is sometimes tricky as the right choice should be based on the details of their service.
For example, a skiing trip should warrant a bus with a dedicated space for skiing equipment. Moreover, if there are people with disabilities, a bus with a special access ramp is probably a must. We are committed to helping you find the best vehicle as these small details can often make a significant difference.
Call us & our 24/7 team can immediately suggest the best vehicle to choose based on your preferences & the details of your trip.
We provide the following amenities to maximise your comfort:
Free Wi-Fi in vehicle to stay connected
Chilled Evian water bottles and Oshibori refreshing lingettes to freshen you up
iPhone chargers near passenger seats
Flight monitoring with no surcharge if flight is delayed - if applicable
Fully fluent English & French-speaking drivers (other languages available upon request)