The European Business Aviation Association & National Business Aviation Association announced on the 15th of March 2020 the cancellation of the EBACE 2020 edition due to the ongoing Coronavirus pandemic. For more information, please find here their press release.
As it stands, the 2021 EBACE edition is maintained and GMC Limousines can of course take care of any ground transportation requirements that you may need.

What is EBACE?
The European Business Aviation Convention & Exhibition (EBACE) is a leading event & the annual gathering place for the aviation community. Taking place in May every year in Geneva, Switzerland, this exhibition reunites manufacturers, business leaders, government officials, avionic firms & all various providers and stakeholders in every aspect of business aviation. Jointly hosted by the European Business Aviation Association (EBAA) & its American counterpart, the National Business Aviation Association (NBAA), the EBACE attracts participants from across the globe.
Situated at the convention centre Palexpo in Geneva, EBACE is easily accessible by limousine & neighbours Geneva International Aiport (GVA) which have various aircrafts on display.
What to expect:
More than 400 companies with various exhibitions
Over 50 of the newest top-of-the-range business aircrafts
Upwards of 12,000 aviation professionals
Sophisticated educational sessions for optimal operation & efficiency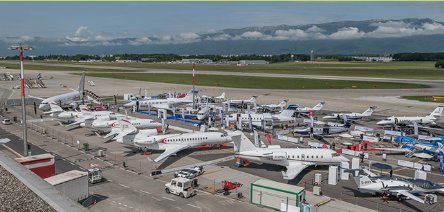 How to get to EBACE?
GMC Limousines has been providing chauffeured vehicle services during EBACE for many years. Ideally situated within 10 minutes of Palexpo (which is where EBACE takes place) and most luxury hotels in Geneva, we can react quickly to last-minute requests / changes to you or your client's needs.
As one of the largest limousine companies in the area, GMC Limousines has several vehicle categories and passenger capacities in its fleet for chauffeured services. From a basic sedan to a VIP minibus, we can cater to your specific requirements.
Our internationally diverse pool of drivers are used to suggesting restaurants, hotels, bars & more to new clients & adapt to their needs. Road congestion is more prevalent during EBACE, but our drivers are all Geneva-based so they know all the shortcuts & roads to avoid to ensure hassle-free transportation for their clients.
During your stay, why not hire a chauffeured limousine for a full day, to explore the many sightseeing spots in and around Geneva? For more information on nearby half-day & full-day excursions, please feel free to contact us.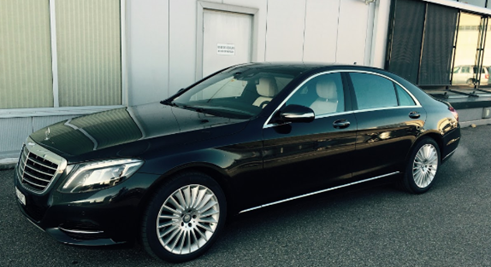 More services