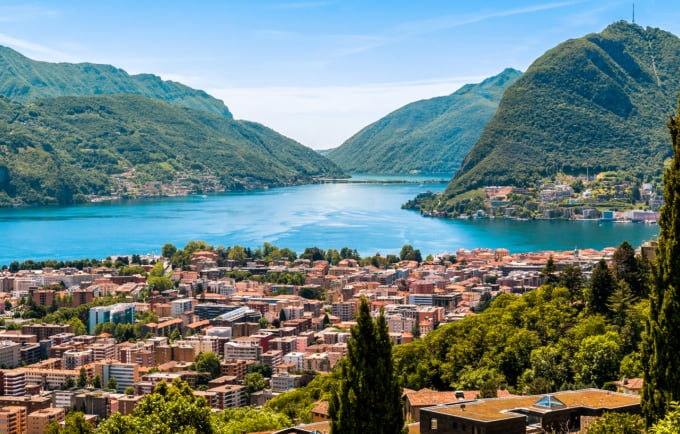 Lugano is Switzerland's financial center, located in the popular tourist region of Ticino. The city is situated by the bay of Lake Lugano and encompassed by mountains which add dazzling viewpoints. While being a business and banking hub, Lugano is decorated with parks, flower gardens and Sacral architecture.
Lugano has features of a global city while maintaining its glory as a town.
Free from traffic, noteworthy town community, various structures in Italianate Lombardy style, exclusive exhibition halls, mountains, lake and a bunch of occasions welcome guests to see the sights, absorb the air – and appreciate "dolce far niente". Thanks to the mellow atmosphere, Lugano is a famous visitor destination in the spring when the camellias flourish.
Lake Lugano
You will be mesmerised by the wilderness of Lugano lake, as you step into the waterfront promenade. On each shore there's a mountain with wood-shrouded slants that fall to the water. The lake is long and twisted, filling the profound valleys between the pinnacles.
Via Nassa
Starting at the extreme south of the city, Via Nassa is a shopping center with beautiful architecture that matches the city's old architecture.
Here you can do some shopping on streets with a long queue of arcades built in the seventeenth century.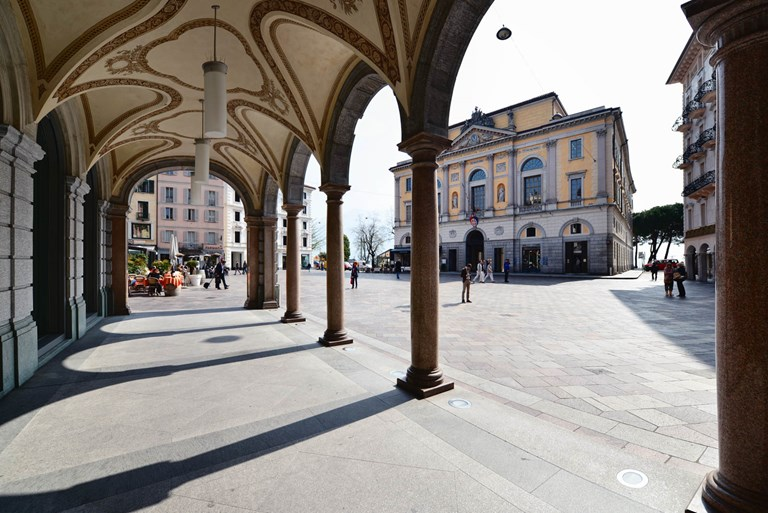 Cattedrale San Lorenzo
The Lugano's Renaissance church building is a genuine fortune, cut from white limestone and Carrara marble. The basilica dates back to the beginning of the sixteenth century and was developed a lot prior to Romanesque structure. Marble busts of King Solomon, David and the four Evangelists are installed between winged creatures and photo emblems.
How to reach Lugano
Lugano is 222 km away from Zurich airport and it takes 2 hours 40 minutes to reach Lugano from Zurich by car. We can arrange black car service to transfer you between Zurich/Geneva and Lugano. We have a long range of vehicles featuring luxury sedans, minivans, sprinters and minibuses. We are capable of handling standard to VIP category customers. Our team is available 24/7 for assistance. You can give us a call or place booking online. We will take care of your transfer.
Luxurious hotels in Lugano