Gstaad in the heart of the winter: A ski resort full of surprises
Gstaad, skiing but not only..
Indeed, Gstaad ski resort had been originally a holiday place for all the most famous schools like the "John F Kennedy School" but also the "Rosey Institute" which moved their campus during few weeks during summer or winter in order to take advantage of the resort for all the students, professors and families. From 1910 and all this decade, Gstaad enjoy its growing international renowned.
Qualified as luxurious, chic and understated, Gstaad is becoming rapidly a well-known place for the entire wealth holder in the world and the most famous personality, which take advantages of a luxurious frame in all simplicity.
Activities for every taste and every age!
Well-being hotels, which provide different spa options but also including different sports activities like rafting or leisure parks. Gstaad is a resort will please everybody and will adapt itself to all the ages. It is not for nothing that the resort is the destination for several families in several generations ta takes pleasure of the mountain air.
Where to find accommodations?
Gstaad is known as well for the Gstaad Palace, which will allow you to take advantage of your stay in the best way in a luxurious and discreet frame. However, numbers of other accommodations possibilities are present in the nine other villages, which counts the station. For your family or friends, Gstaad will know how to answer to your expectations in the best way. We join you the link of Verbier's website for more information concerning your stay: http://www.gstaad.ch
How to go to Gstaad?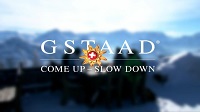 GMC Limousines offer you a direct transfer from Geneva airport to Gstaad and its neighboring villages. The journey is about 150 kilometers from Geneva airport and will set a little less than two hours in one of our limousines, which are always ready and prepared to face the snowy mountains roads. GMC drivers are speaking several languages and will offer a comfortable and easy experience, taking care of all the necessary details from the moment of your meeting at the airport.
For more information you can go on our site: https://www.gmc-limousines.com
More services