DAVOS 2020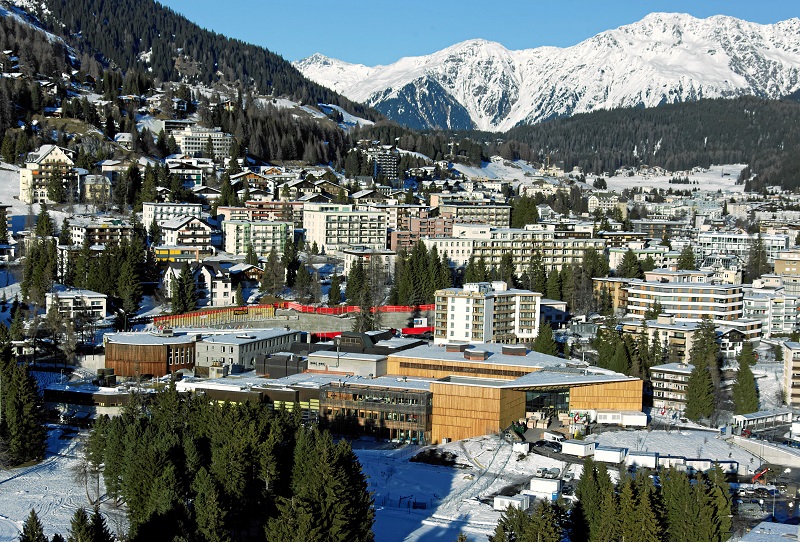 The World Economic Forum (WEF) is a non-profit organisation that is committed to improving the state of the world by engaging business, political, academic, and other leaders of society to shape global, regional and industry agendas. Headquartered in Cologny, Geneva, the WEF also has offices in New York, Beijing & Tokyo.
The WEF perhaps best known for its annual meeting in Davos, a mountain resort located in the canton of Graubünder. This flagship event that takes place every January focuses on key issues of global concern such as globalisation, capital markets, wealth management, international conflicts, environmental problems, and so forth.
Apart from meetings, the town of Davos is small enough to allow participants to meet anywhere outside the formal sessions, providing great opportunities to attend various receptions organised by companies and countries.
The 2018 annual meeting included more than 70 heads of state and government as well as 45 heads of international organisations.
THINGS TO DO IN DAVOS
Nestled in the Swiss Alps, the small town of Davos is perhaps best know for its annual WEF meeting in January. However, there are many activites this municipality has to offer, during all seasons.

- Schatz funicular
One of the more popular activities is to take the Schatz funicular. This five-minute ascent will take you to the top of the mountain where breathtaking views await you. Not only can you go trekking on wonderful hikes amid the beautiful scenery, but you can go visit the Alpine Botanical Gardens which are home to a diverse variety of flora and fauna, and even include a waterfall.
For more information about the Schatz funicular (including opening dates & times, rates, departure location and more) please click here : (https://www.schatzalp.ch/en/funicular/)
- Skiing and Snowboarding
Davos is famous for its excellent ski slopes, hosting over 200 miles of terrain and six main slopes. Parsenn and Gotschna are two popular ski resorts located in the nearby community of Klosters and are generally seen as the most luxurious, while Jakobshorn is also a great choice.
The pristine condition of the slopes and an abundance of backcountry mean that cross-country skiing is also a favoured activity.
All in all, if you enjoy winter sports, then Davos and its surroundings are the perfect place for you.
- Mountain Biking
Davos has many biking options, ranging from smooth trails for recreational users to rougher terrain for seasoned experts. A popular – and free- choice would be the biking train between Gotschnaboden to Klosters which offers a great ride of intermediate difficulty.
Of course, there are plenty of easier options for families and children in the lower valleys.
- Day trip to Chur
As the capital of the canton of Graubünden, Chur is a great place for a full-day excursion. This iconic Swiss village offers much in terms of museums, restaurants and cultural history. Immerse yourself amongst the nearby fields, alpine flowers and magnificent mountain views while walking down the immaculate cobblestone streets. (We would be glad to provide you with our ground transportation services for a day trip to Chur – contact us for further details).
Transfers from Zurich / Geneva Airport to Davos
GMC Limousines is based both in Geneva and in Zurich. We regularly carry out luxury airport transfers to and from Davos, with a variety of high-end vehicle options on hand.
For more information regarding our rates, please contact our 24/24 7/7 hotline or send us an email at booking@gmc-limousines and we would be glad to help you.
Alternatively, you may use our online price simulator in order to compute the amount yourself.
More services