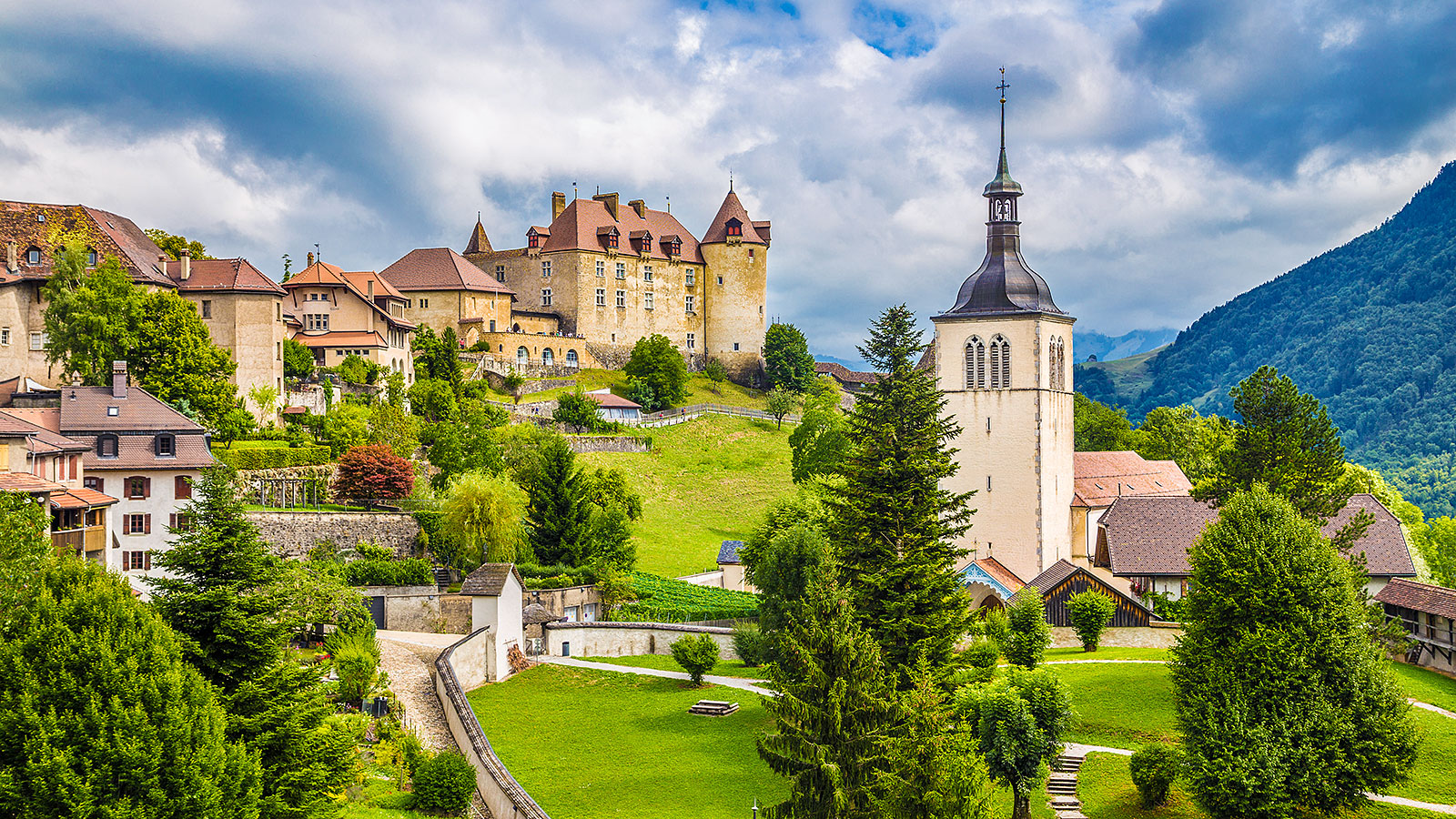 The picturesque small antique town of Gruyères is located on a little slope. The Gruyère district is a maker of the world-renowned Gruyère cheese and is home to the Fribourg white dairy animals which give the milk to the firmly enhanced Gruyère cheddar.
The little town is played by a few outlets serving featured dishes from the Gruyère locale: fondue, raclette, and particularly pastries made with the fantastic Gruyère double cream.
You can take a tour of the cheese factory and chocolate factory to see how they are made.
Château de Gruyères
The Castle is one of the most renowned historic sites in Switzerland and towers gloriously over the medieval town. The trip through the mansion offers a stroll through eight centuries of design, history and culture. In 1938, the State of Fribourg purchased the castle and opened a gallery that defines the timeline of events in the Fribourg district.
Le Maison du Gruyères
The cheddar plant is found just beneath the town of Gruyères. Watch present day cheddar making process. You can likewise purchase fresh cheddar, thickened cream, meringues and relics in the market and shops.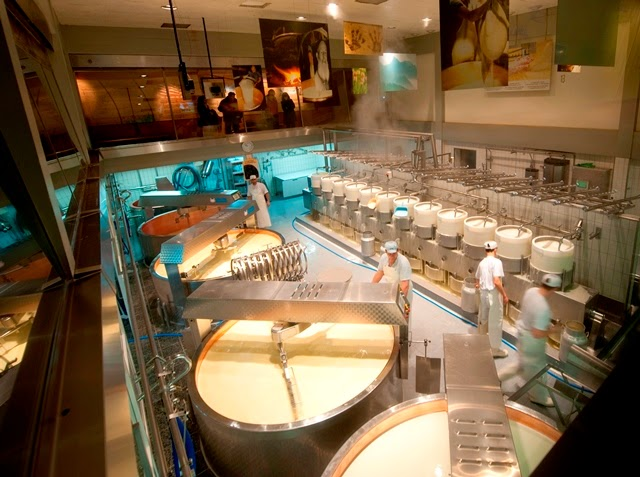 Cailler Chocolate Factory
Cailler Chocolate Factory is based in Broc. Visit the Cailler chocolate industrial facility which is the one of the oldest chocolate producers in Switzerland and is known as one of the world's best chocolates. After taking a voyage through the processing plant and finding out about the historical backdrop of chocolate, you can go to the chocolate test room where you can attempt to eat as much chocolate as you need.
How to reach Gruyères
Gruyères is 122 km away from Geneva and it takes around 1 hour 30 mins to reach Gruyères by car. You can book luxury transportation to Gruyères from Geneva using our easy online booking system. You'll get confirmation of your booking immediately and we will take care of your transfer. We have luxury sedans, minivans and sprinters in our fleet. Our vehicles are supplied with Wifi, chilled water bottles and Oshibori wet wipes.