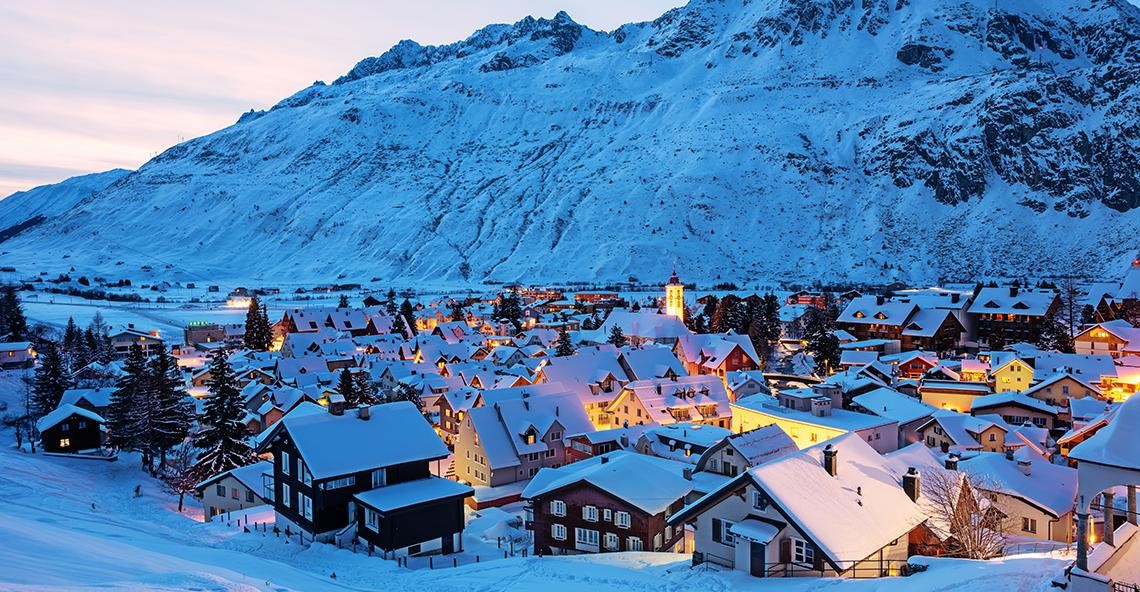 About Andermatt
Andermatt is a town and ski resort in the canton of Uri, Switzerland. It is located in the Urseren valley, on the headwaters of the waterway Reuss and encompassed by the Adula Alps. It was a small town covered in ice before it emerged as a tourist destination.
Skiing in Andermatt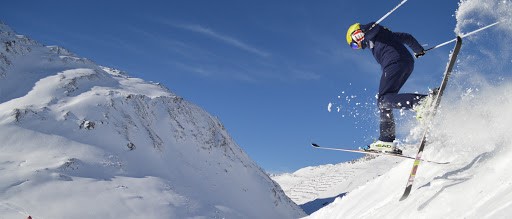 Andermatt's mountains are famous for their off-piste, white powder snow. Andermatt is a hotspot for all nature lovers and ski sports enthusiasts throughout the year. The Skiarena Andermatt-Sedrun offers changing degrees of elevation and levels of difficulty in the terrain. Gemsstock is majorly preferred by freestyle riders and admirers of steep-slant plummets. For recreational skiers and families, there are many resorts in the region of Nätschen and Sedrun.
What to see
Old architecture of town houses and nature with the encompassing culmination are absolutely worth capturing.
Devil's bridge
The Schöllenen Gorge beneath Andermatt used to be the bottleneck on the significant Gotthard course. The principal bridge was built here around 1300 and the first stone bridge around 1600. The two extensions which are currently present are from 1830 and 1958. A famous Swiss legend tells us, the first bridge was built by the devil in exchange for the first man's soul to cross the bridge. Men used a ploy and sent a dog over the bridge instead. The devil got angry and brought along a boulder large enough to smash the bridge but was convinced on the way not to do so. He dropped the 2nd boulder where he was and it is supposedly still there today.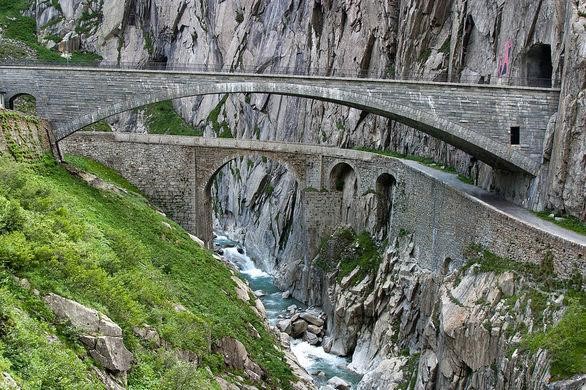 A small museum inside an old nobleman's residence. This museum features unique wooden architecture.
City is popular amongst tourists for skiing and historic places. If you are interested in visiting Andermatt, we can arrange luxury transportation to Andermatt for you or your client.
How to reach Andermatt
Andermatt is 125km from Zurich airport (around a 90 minute journey by car). You can book a sedan or a minivan to cruise around the city. You can also choose from our wide selection of vehicles featuring luxury sedan, minivan, sprinter and minibus. We have a variety of vehicles & different categories ranging from standard to VIP. Our easy online booking system will help you book trips over just a few clicks. You will receive a confirmation of your booking and can relax while we take care of your transfer.
Luxurious hotels in Andermatt
The Chedi Andermatt ★★★★★
Andermatt Swiss Alps AG ★★★★★
Radisson Blu Hotel Reussen, Andermatt ★★★★★