Gstaad: perfect for skiing, but that's not all…
In fact, the Gstaad resort was originally a holiday destination for prestigious schools such as the "John F Kennedy School" or the "Institut le Rosey", which moved their campuses here for several weeks in summer or winter so that their pupils, teachers and their families could profit from the resort and its surroundings. From the 1910's, Gstaad has enjoyed a growing reputation. Luxurious, chic and discrete, Gstaad is rapidly becoming a popular destination among the wealthy and various VIPs, who enjoy the luxurious setting and total discretion that it offers.
Activities for all tastes and all ages!
From wellness hotels that offer relaxation and spa treatments to sporting activities such as rafting or leisure parks, Gstaad is a resort which can please everyone and which adapts itself to all ages. It's no wonder that the resort is the favourite destination for many families who have been coming here for generations to enjoy the good mountain air!
Where to stay?
Gstaad is also well known for the Gstaad Palace, which will allow you to make the most of your stay in a luxurious and discrete setting. However, there are numerous other possibilities for accommodation in the nine other villages that make up the resort. Whether you're with your family or friends, Gstaad will meet all your expectations. Follow the link to Gstaad's website for more information about your stay: http://www.gstaad.ch/en.html
How to get there?
GMC Limousines can provide you with direct transfers from Geneva Airport to Gstaad and its nearby villages. The journey from the airport, around 150 kilometres, takes two hours in one of our chauffeured limousines, which are always ready and prepared to face the snowy mountain roads. GMC chauffeurs speak several languages and will make your experience comfortable and easy, taking care of every necessary detail from the moment they meet you at the airport. For more information, please visit our website: https://www.gmc-limousines.com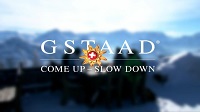 More services