Interlaken lies in the Bernese Oberland on an alluvial plain, between lake Thun and lake Brienz. Interlaken is a must visit place for any person who wants to see the beauty of the Bernese Oberland. Encircled by the Swiss Alps, the town is settled in the middle of two beautiful lakes and on the edge of 3 areas: the Jungfrau locale, lake Thun and lake Brienz. The road interfacing the two stations is the principle shopping road. Interlaken is an energetic town with numerous shops and a wide choice of eateries and inns. In case you are going with kids, Interlaken is a great choice for you.
Harder-Kulm
The perspectives over Interlaken and the two lakes from the Harder are awe-inspiring. The Harder-Kulm funicular, at a 64-degree angle, ascends up the Harder to a height of 1,322 metres. The Art Nouveau-style panorama
restaurants at its top give you glorious perspectives on the Jungfrau zone, Interlaken and the lakes.
Lake Thun
On the west side of Interlaken is lake Thun, a long restricted lake encompassed by mountains. The best way to explore the lake is to take one of the voyage pontoons that work from Interlaken in the late spring on the wonderfully reestablished notable oar liner.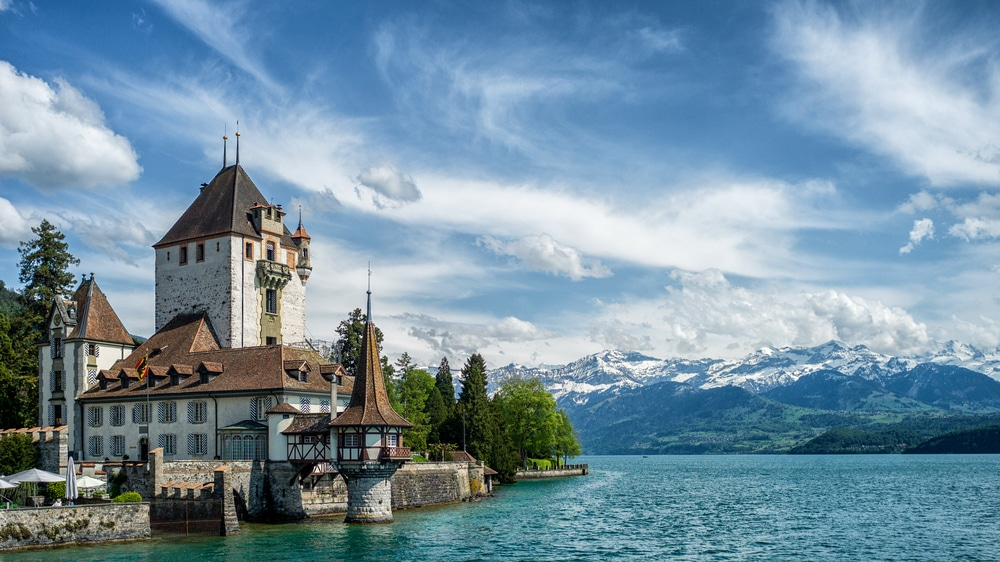 How to reach Interlaken
Interlaken is 134 km away from Zurich airport and it takes around 1 hour 45 mins to reach Interlaken by car. We have luxury sedans, minivans and sprinters in our fleet. Our vehicles are supplied with Wifi, Oshibori wet wipes and chilled water bottles. Our chauffeurs have years of experience of driving in Switzerland and knowledge of handling customers. Our vehicles are customized to meet the needs standard to VIP category customers. Booking is easy with our online booking system. You will get confirmation of your booking immediately and rest assured while we will take care of your transfer.
Luxurious hotels in Interlaken