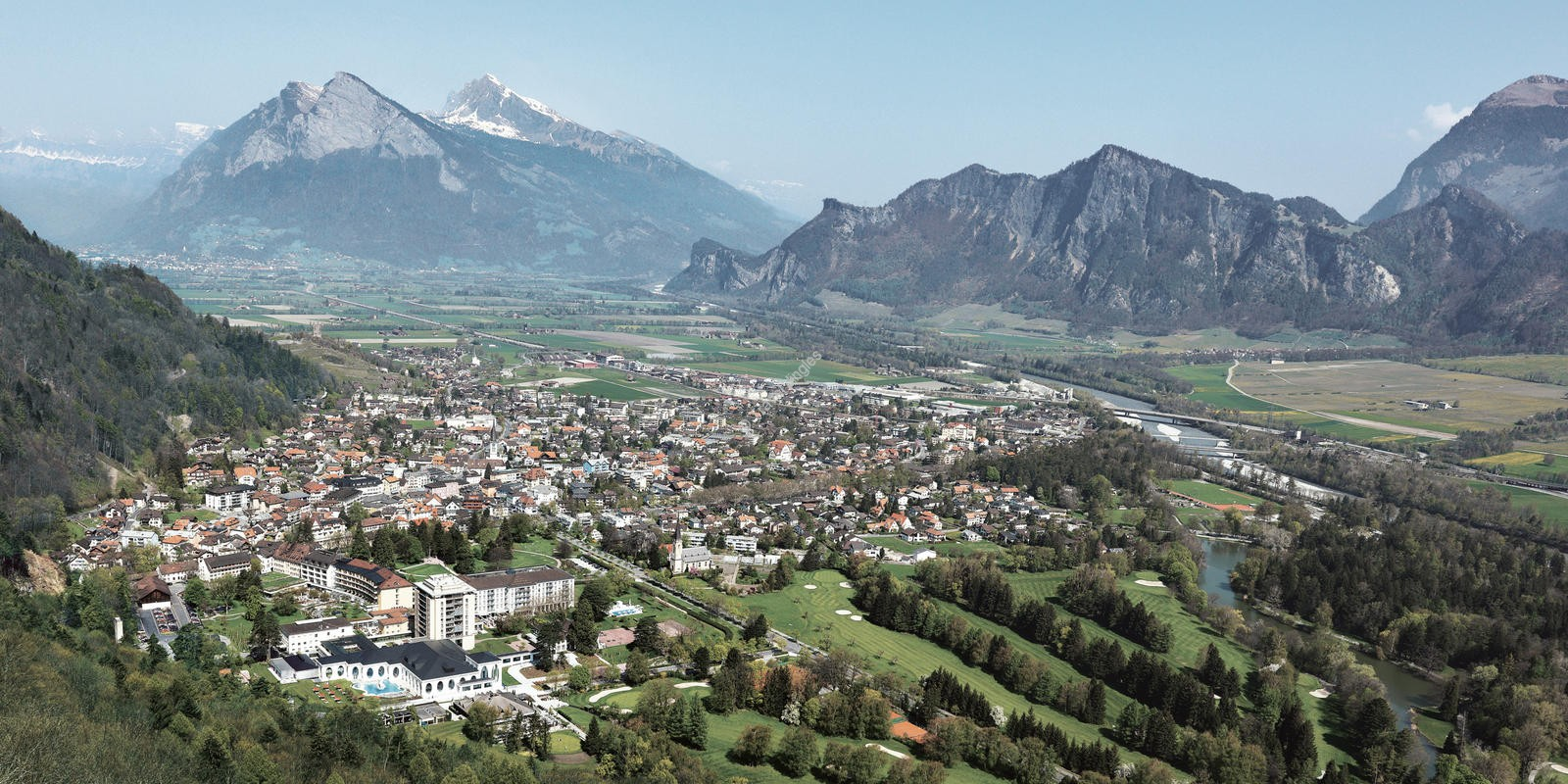 Bad Ragaz is located in the St. Gallen Rhine valley at the bottom of the Pizol & is known for its wellbeing health spa resorts, top-class hotels, hot springs and golf courses.
In 1840, the warm water from the nearby Tamina valley was brought down to the more open & accessible town of Ragaz, transforming it into a famous wellbeing resort. Similar to the luxurious Grand resort hotel in Bad Ragaz, lavish hotels were built to cater to guests. This spa town pulls in visitors from around the world. Today Bad Ragaz with its Tamina thermal spa offers a wide scope of therapeutic and health treatment packages.
Tamina Therme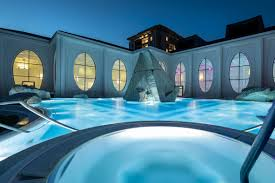 The public thermal health spa is a spot for the body, psyche and soul to recover. Tamina therme features a remarkable warm water world, a cutting edge sauna zone & top-quality health centres. Europe's most inexhaustible warm source begins in the Tamina gorge close to Bad Ragaz and was discovered in the early middle ages (1242).
We can arrange a chauffeured car service for you to explore Bad Ragaz.
How to reach Bad Ragaz
Bad Ragaz is 100 km from Zurich Airport (around 1 hour journey by car). You can book a sedan or a minivan to get to the spa resort. You can also choose from our wide selection of vehicles ranging from luxury sedans, minivans, sprinters and minibuses. We have different varieties of standard, luxury and VIP category vehicles with passenger capacity for a single person to larger groups. You can book trips easily with our online booking system.
You will receive a confirmation of your booking and chill while we take care of your transfer.
Luxurious Hotel in Bad Ragaz
Grand Hôtel Quellenhof & Spa Suites ★★★★★
Grand Resort Bad Ragaz ★★★★★
Ergänzungsvorsorge Grand Resort Bad Ragaz ★★★★★