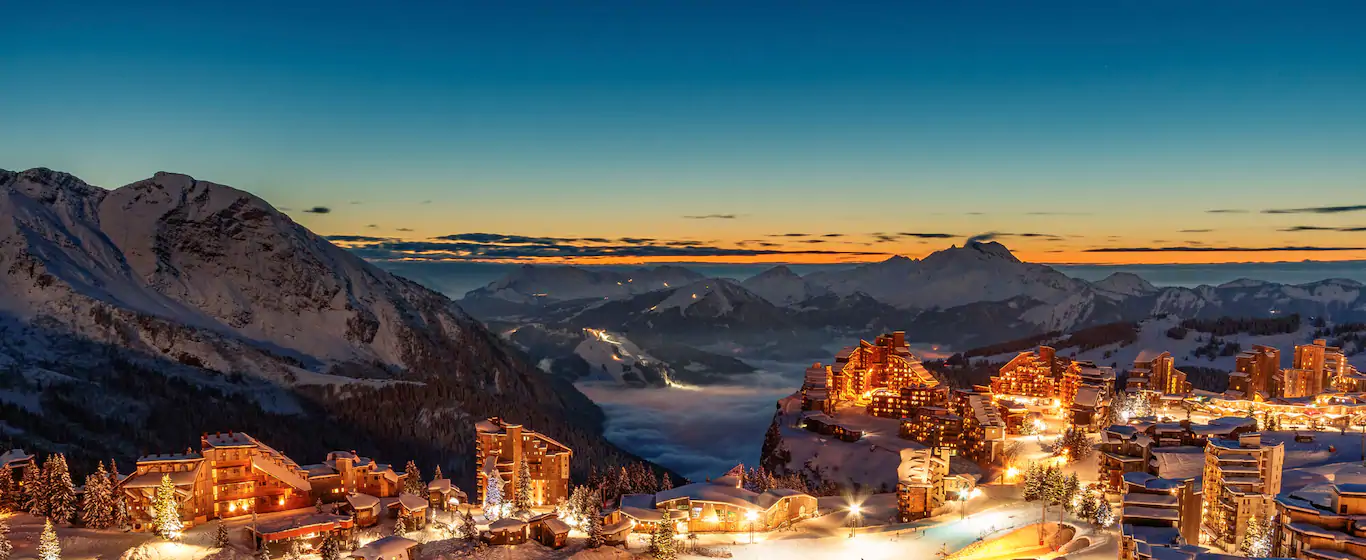 Embracing the Swiss border, Avoriaz is a beautiful resort in France that benefits from 26 feet of snow layer each winter. The Village des Enfants is the ideal learning spot for children and youngsters to learn how to ski and the soft ski area is for adult newcomers or intermediate level skiers. The ski region also has Europe's first environmental snowboard park known by the name The Stash. Ski schools in Avoriaz offer a full-day freestyle and marked route course with ski tour and mountain hiking.
Things to do in Avoriaz
Snowboarding in Avoriaz: Avoriaz is one of the best snowboarding dens in Europe. It also has a specially reserved area for children. Avoriaz is regarded as the Mecca of snowboarding.
Aquariaz: A recommended activity for adults and children is to go to Aquariaz. It is a tropical heaven in a winter wonderland with climbing dividers, massage seats and an outside spa. You can go there and revitalise yourself. Just sit back and enjoy.
The Goat's village: The Goat's village, situated beneath the Ardent bubble lift, gets its name from the herds of goats that dwell in this special part of the resort every late spring. The Terrace is a bar and café with energetic ambience. The café serves amazing cheese fondues. This place is a treat for people who want to have a drink in late hours.
We offer luxury transportation from the airport to Avoriaz. If you are planning to visit Avoriaz, we have luxury sedans and minivans to cater all groups of passengers.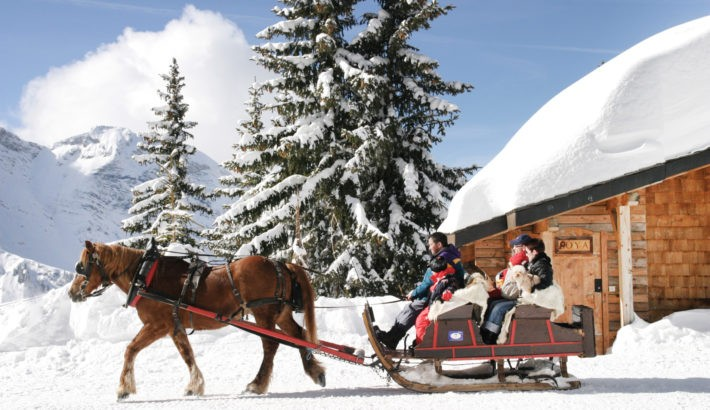 How to reach Avoriaz
Avoriaz is 90 km from Geneva airport (around a 90 minute journey by car). You can book a sedan or a minivan to reach there. You can also choose from our wide selection of vehicles featuring luxury sedan, minivan, sprinter and minibus. We have a variety of vehicles & different categories ranging from standard to VIP. Our online booking system can book you a trip in 2 mins. You will receive a confirmation of your booking and relax while we take care of your transfer.
Hotels in Avoriaz
Hôtel des Dromonts ★★★★
Résidence Pierre & Vacances Premium L'Amara ★★★★★
Hotel MiL8 ★★★★
Résidence LE CHAPKA ★★★★
Avoriaz Chalets Apartment Choucas ★★★★